Partnerships & Affiliations
The Community Economic Development Center believes in working in collaboration to expand our impact, build community and make positive change in the community and across Massachusetts. We partner with a wide range of organizations to help us strengthen the community by working together. We are affiliated and participate in state-wide organizations to ensure that our voice in Southeastern Massachusetts is heard.
Massachusetts Immigrant and Refugee Advocacy Coalition (MIRA)

The CEDC is a proud member of the Massachusetts Immigrant and Refugee Advocacy Coalition (MIRA). The MIRA Coalition works on state and national issues to improve the life of immigrants and refugees. The CEDC became heavily involved with MIRA Coalition in the Aftermath of the Immigration raid in 2007 on the Michael Bianco factory. MIRA was a key ally in working on raid response, raising money for raid victims, and linking local families to national media outlets. Since the raid, the CEDC has continued to strengthen our relationship with MIRA, hosting a New Americans Agenda meeting and hosting meetings for immigrants to keep informed around immigration law. Corinn Williams sits on the board of directors of the MIRA Coalition and represents Southeastern Massachusetts on MIRA Coalition's Policy Committee. For more information please visit their website at www.miracoalition.org
Massachusetts Association of Community Development Corporations MACDC

The CEDC is also a member of the Massachusetts Association of Community Development Corporations (MACDC). The MACDC is an organization of over 70 community development corporations including the CEDC. Community development corporations are best known for their work in developing affordable housing, but they also focus in other areas including business development and asset building. The CEDC works in these fields including our micro-business technical assistance program and our VITA program. The CEDC is one of only two CDCs in Southeastern Massachusetts working to develop the communities' economic potential. Corinn Williams is a member of the MACDC's board of directors. For more information, please visit their website www.macdc.org
Bus Riders United (BRU)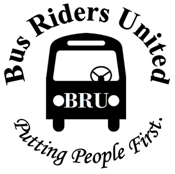 CEDC is a founding member of Bus Riders United (BRU). BRU is an organization of bus riders, community organizations, and labor groups, who advocate for better public transportation. The organization was formed in response to the lack of service in Southeastern Massachusetts, which does not offer service after 6PM, or on Sundays and holidays. The current campaign of BRU is to organize riders and demand evening and weekend service. For more information visit the BRU campaign page Bus Riders United on Facebook.
Southcoast Serves

CEDC is a member of Southcoast Serves, a University of Massachusetts Dartmouth facilitated collaborative that fosters service and volunteerism to meet the needs of our community by leveraging resources, expertise and capacity to maximize impact. Southcoast Serves partners with non-profits in New Bedford and Fall River area to help create more meaningful volunteers opportunities for students and promote service in Southeastern Massachusetts. For more information, please visit www.south-coast-serves.org
Greater Southeastern Massachusetts Central Labor Council / People First!

The CEDC is represented as a community organization in the Greater Southeastern Massachusetts Central Labor Council where we serve as a founding partner of People First!, the community and labor coalition that focuses on local economic development for Southeastern Massachusetts. As the community organization CEDC is able to inject concerns and ideas into People First!, that may not be discussed without our input. The people first committee is responsible for launching Bus Riders United. For more information about the Greater Southeastern Massachusetts Central Labor Council, please visit www.gsmlaborcouncil.org